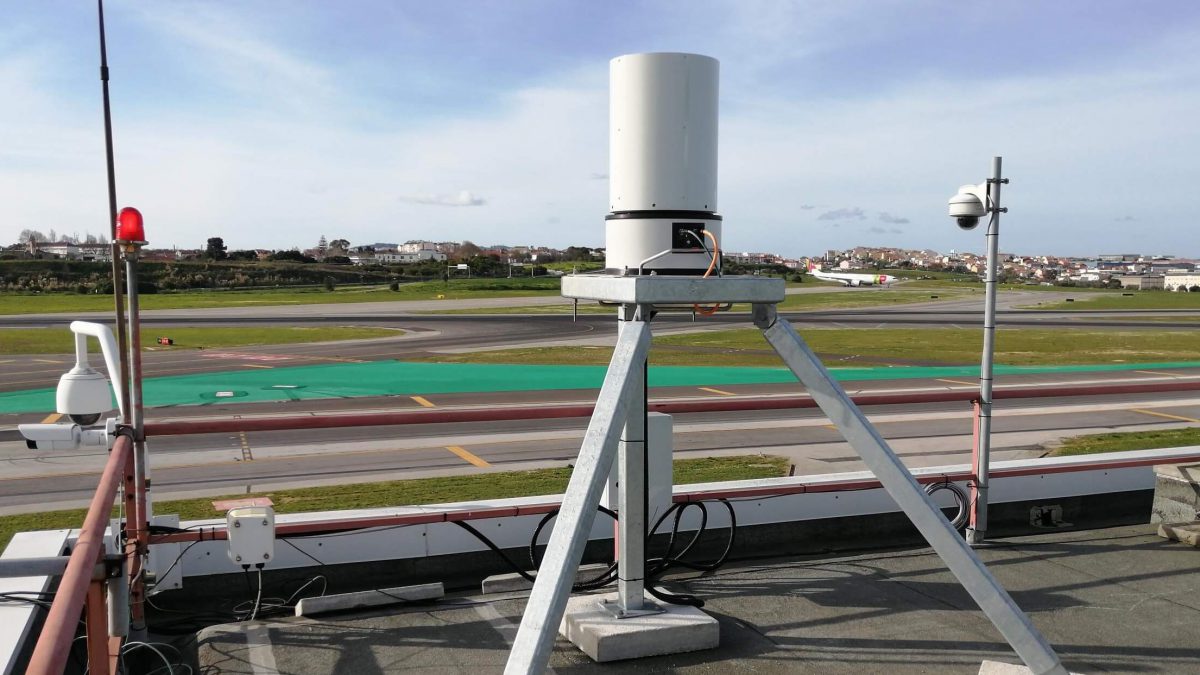 The MPP project consortium starts testing the LIDAR equipment at Lisbon airport
As part of the MPP – Persistent Runway Monitoring project, in February 2022, a LIDAR sensor was installed at Humberto Delgado airport, starting the tests in a relevant environment.
The main objective of the MPP project is to increase safety in operations on the runway (landing and take-off of aircraft at airports), through the following activities:
Detect cracks or deformations in the runway pavement, which will allow the airport to readjust the runway maintenance operations according to the needs, reducing the environmental impact and the costs associated with its maintenance.
Possibility of detecting objects/debris (FOD – Foreign Object Debris), which may compromise the safety of the operation on the runway;
Detect risk of aquaplaning, by monitoring and characterizing the thickness of water table over the runway.
The use of LIDAR-TLS technology (Terrestrial Laser Scanning) will allow to carry out inspections and produce report measurements on the conditions of the runway, namely for the identification of deformations in the pavement, foreign objects debris and risk of aquaplaning, through the visualization of a high-precision 3D representation. These characteristics give the MPP solution a high degree of innovation compared to existing solutions on the market.
The location for installing the LIDAR equipment was considered by the project partners as adequate for the observation of the runway, having carried out the preparation and installation of the necessary support infrastructure at the airport, with the power and communication connections needed and ensuring the protection measures of the equipment in adverse weather conditions.